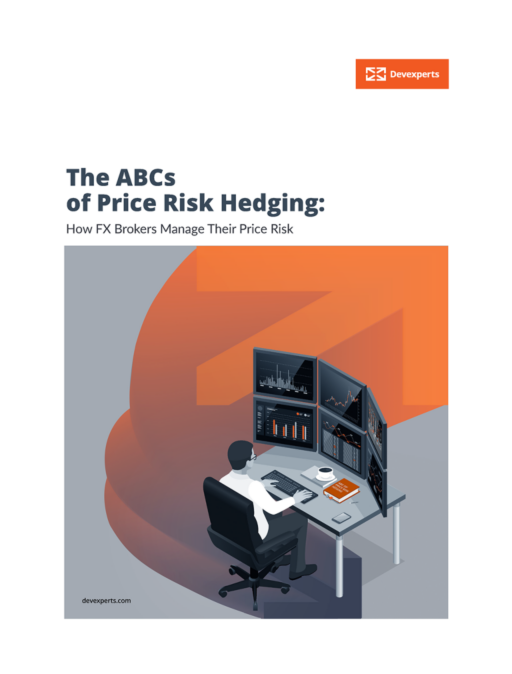 Download the e-book:
The ABCs of Price Risk Hedging: How FX Brokers Manage Their Price Risk
What you will learn from this book
1
Get the understanding of the behind the scenes broker's operations related to price risk management and practice by solving simple but real-world examples.
2
Find out the difference between the A/B/C-Books, the challenges related to these models, and get a greater understanding of risk acceptance or transference.
3
Fill gaps in financial literature and understand the anatomy of trading and risk management at the broker's side.
Reviews
Usually explanations of the common broker practices to a wider audience offer a misleading oversimplification. This book is a very in-depth and insightful read for anyone who is interested in trading and who has ever wondered what happens behind the scenes at their brokerage.

This book is aimed at those who would like to start their own brokerage, at backoffice, customer care, IT, and dealing desk employees. It will be useful also to professional traders, willing to know how FX dealers operate.

Conor O'Driscoll
SVP of OTC Platform
Non-professional traders and investors, especially beginners, can be split into two camps: those who believe that FX brokerage business is rocket science, and those asserting it is a fraud.

This handbook explains what the business of an FX brokerage really is, in a structured and detailed way, while still easy to understand. It is useful for brokerage personnel too, as it may help them to develop a broader perspective on their everyday work.

Vitaly Kudinov
SVP of Business Development