Devexperts, the developer of DXtrade CFD and DXtrade Crypto platforms, has joined forces with Acuity, a leading provider of AI-driven market insights. This integration will equip DXtrade brokers with innovative visual trading tools and enable their clients to identify potential investment opportunities.
Through this partnership, DXtrade and Acuity together are propelling the future of trading, creating a more insightful and efficient landscape for DXtrade brokers and their clients. Acuity's state-of-the-art Natural Language Processing technology refines unstructured news into structured data, enabling real-time detection of market patterns. With this integration, DXtrade brokers can now offer clients the chance to uncover granular opinions, spot market trends, and analyze disparate data sets. This will enable them to fight against information overload or infobesity and make more informed decisions.
Acuity's technology analyzes an array of market insights. To generate trading ideas and gauge market volatility, it processes news sentiment and volume. The analysis of traditional calendar data serves as a source of leading and lagging indicators for highlighting potential opportunities and risks.
Jon Light, Head of OTC Platform at Devexperts:
Most brokers spend too much on the vicious cycle of attracting new clients, trying to retain them, and, after eventually losing some, on making efforts to reactivate them.

Acuity's advanced technology empowers our brokers' clients to make more informed trading decisions in the ever-evolving financial markets, thus providing value to them.
Andrew Lane, CEO of Acuity Trading:
Our goal is to equip DXtrade brokers with highly intuitive, visual trading tools, enabling them to provide their clients with unique investment opportunities. We aim to disrupt the costly cycle of client acquisition, retention, and reactivation. Acuity's technology helps DXtrade brokers reduce churn rates and marketing expenses by increasing the length and quality of the clients' lifecycles.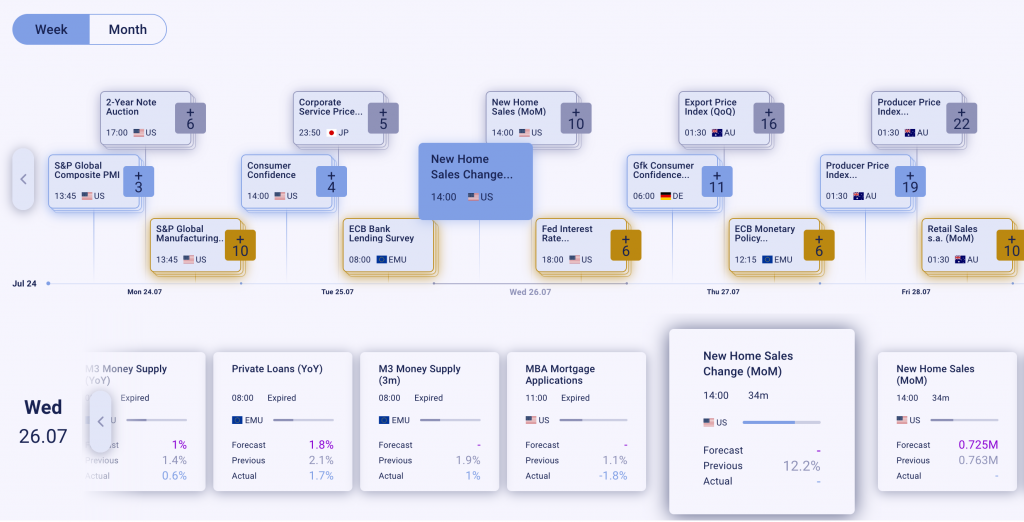 About Devexperts
Devexperts is a product IT company developing software for the capital markets since 2002. The company's core expertise is trading platforms, namely DXtrade XT for listed securities and DXtrade CFD for over-the-counter asset classes, DXmatch for exchange solutions, and dxFeed for market data delivery. Devexperts' development team consists of 700+ engineers, distributed across offices in the USA, Germany, Bulgaria, Singapore, Portugal, Turkey, Georgia, Ireland, and Lithuania.
About Acuity Trading
Acuity Trading revolutionized the online trading experience for millions of investors with the introduction of visual news and sentiment tools in 2013. Today, Acuity continues to lead the fintech market with alpha-generating alternative data and highly engaging trading tools using the latest in AI research and technology. Acuity's team of academics, scientists, news, and market professionals are dedicated to delivering highly effective data products that bring value to investors of all levels and experience. Flexible delivery options include APIs, MT4/5, plug-and-play widgets, and third-party automation services. For further information or to request a demo, please visit www.acuitytrading.com