The second DXtrade XT release of this year brings an important integration for all the chartists out there, and that's not nearly all we have in store for you. We've added a Client Area widget block to the Web Broker to enable brokers to look at all transactions through their clients' eyes. Other additions include major improvements to the Account Statement and reconciliation reports. Read on to learn more about these enhancements.
Integrations
BridgeWise
BridgeWise (formerly Deshe Analytics) is a company that uses AI to scan 40.000+ global stocks for 290 parameters. Their embeddable widgets generate easy-to-read reports for investors based on the analysis of fundamentals, macro, and technical indicators.
In this release, three BridgeWise widgets were integrated with Web Trader:
Technical Analysis: Analyzes symbols by a range of technical indicators and identifies a short-term trend
Company Summary: Scores symbols by fundamentals and provides investment recommendation
Fundamental Summary: Analyzes fundamentals by symbol and compares with peers

Web Trader
Account Transactions Widget
The new Account Transactions widget in Web Trader gives traders the ability to see detailed information about the activity on their account in a table view. The account owners are now able to view deposits, withdrawals, cash and position adjustments, corporate actions, and trades in one place without having to generate an account statement each time. The widget also supports CSV export with a maximum history of 365 days.
Account Statement: PDF Export and Unrealized P/L
Starting from this release, the traders are free to select how to view their Account Statement: as an HTML file in the browser or as a downloadable PDF file. The users will be asked to select the format in the Account Statement dialog window.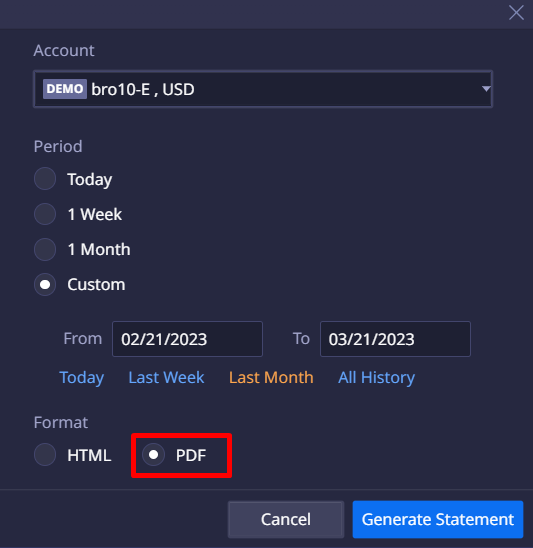 Web Broker
Client Area
The major addition to the Web Broker is the Client Area that comprises six Web Trader widgets (Position, Trades, Trading Journal, Orders, Watchlist, News) plus the new Account Transactions widget. Brokers are also able to select a client account and view each grid through the eyes of the trader. The Web Trader widgets in Client Area also provide access to order entry.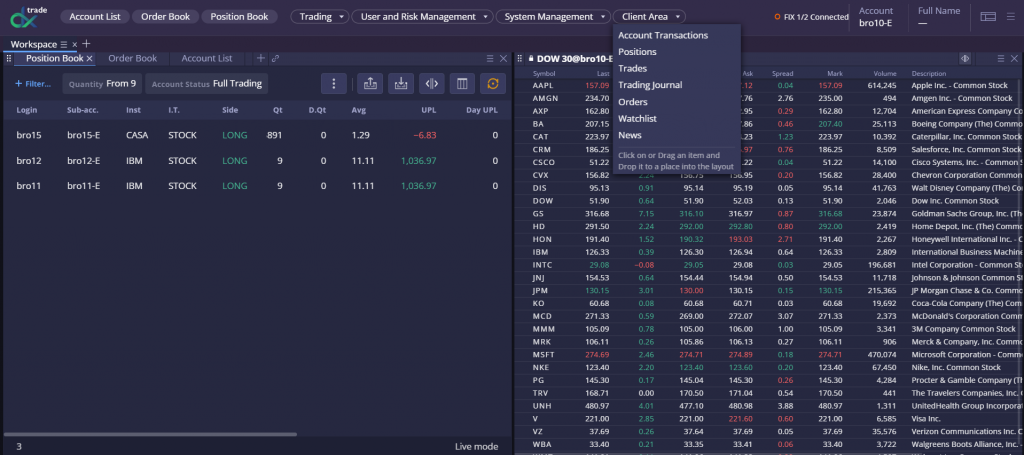 Account List: Account Statement Generation
The Account List widget in Web Broker now allows for generating statements for selected accounts. This action can be selected from the right-click menu.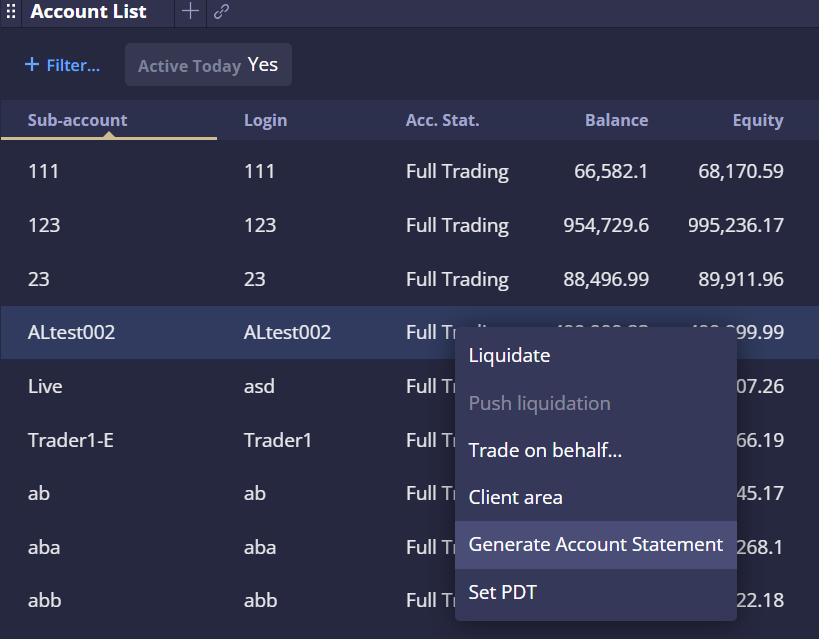 We hope you enjoy this DXtrade XT update suite. Rumor has it that the next release will be all about the totally revamped mobile version. Want to check if it's true? Come back next time and
Stay tuned,
The DXtrade XT team