DXtrade October version is now out! We've added some brand-new features and also made subtle tweaks to improve the overall trading experience. Find out what's new!
For Brokers
Subscription Management
With the subscription management brokers can connect third-party subscriptions to the systems and sell them to different trader groups (or provide some of these as a free package).
Be sure to manage third-party subscriptions in our DXmc management console. Assign Basic or Premium status to each third-party subscription and make these subscriptions visible for all traders or for selected trader groups.
Ex-dividends
Brokers working with CFD/SB instruments often encounter a problem: prices may fall after the dividends are paid out. We've added the Ex-Dividends widget to DXmc to help you compensate for falling prices and automate this process. In Ex-Dividends, you can enter the time when such compensations are to come into effect.

Cash Movements
We've designed the new Cash Movements widget for you to:
View all cash transfers for one or more account groups over a predefined period and calculate totals by cash activity types. Cash movements are displayed by type, period, and/or account group.
Access easily the balance adjustment functionality. You don't have to use the convoluted route via User Management > Edit User > Edit Account anymore. Now, the adjustments can be made directly from Cash Movements.

For Traders
Improved Web UX/UI
You can now see your Closed P&L in History widgets. To do so, head straight to My Account > Trade History. Go on to view your gross and net P&L in the dedicated columns.

You can now drag widgets with open tabs across the layout (previously it was only possible for widgets without open tabs). You can also add new tabs by clicking on the 'plus' symbol and name tabs as you create them. Another UI visibility improvement: tabs are now resized automatically when you resize widgets.
Economic Calendar
As part of our basic subscription package, we've partnered with FXStreet and integrated their Economic Calendar with our trading platform. The Calendar provides indicators to help your traders understand which events are going to impact market volatility. You can view the Calendar detached or on the same screen with other widgets. Access the Calendar by clicking Tools > Economic Calendar.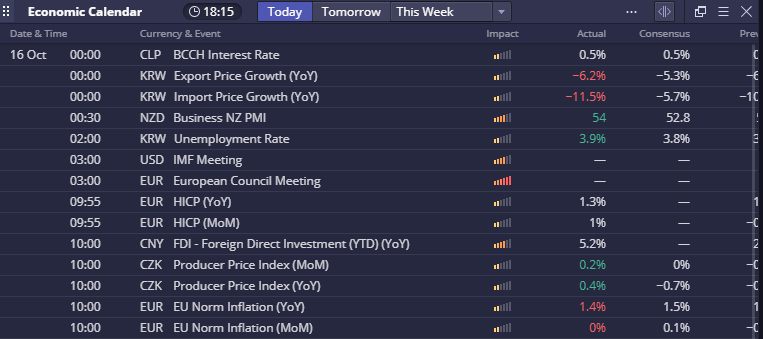 Stay tuned,
The DXtrade Team