The trading competition organized by software providers Devexperts and FPFX has come to a close, and we're ready to announce the winners among individual traders!
Spartacus takes first place and gets the MacBook Air.
Yone takes second place and wins the iPhone 14.
ZettiFX has finished third and takes home the iPad 10th Gen.
ZuluFx wins the AirPods Pro 2nd Gen in the Money Bag category for the biggest gain for a single position.
Cgdm gets the iWatch 45mm in the Position Prophet category for achieving the largest P&L in a day.
Jozeman gets a $100 Amazon voucher in the Money Flusher for going broke faster than everybody.
Jacexinho gets a $100 Amazon voucher in the Secret Category for taking the last place on the last competition day.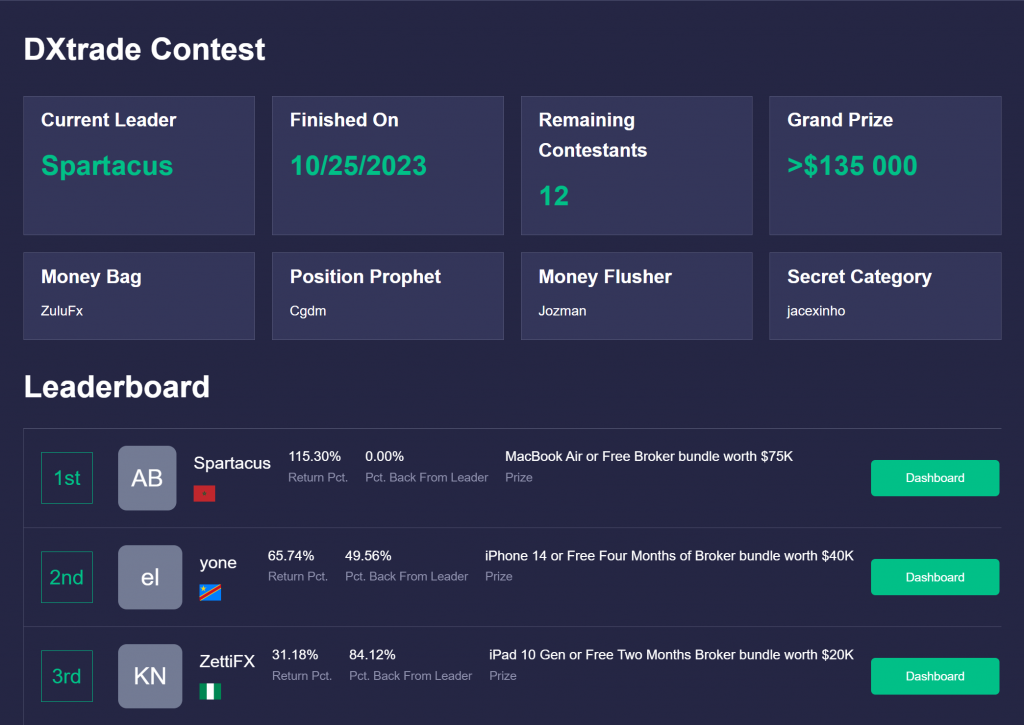 Contact us using the email address you registered with for the delivery of the prize.
Thank you for participating! We hope you've enjoyed this experience. We wish you the best of luck with all your future competitions.
If you'd like to continue trading on our platform DXtrade, check the list of brokers offering it and sign up with them.